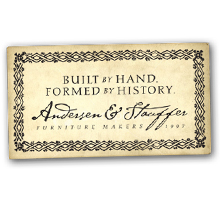 Philosophy
We're known world-wide for our twin obsessions with quality & history.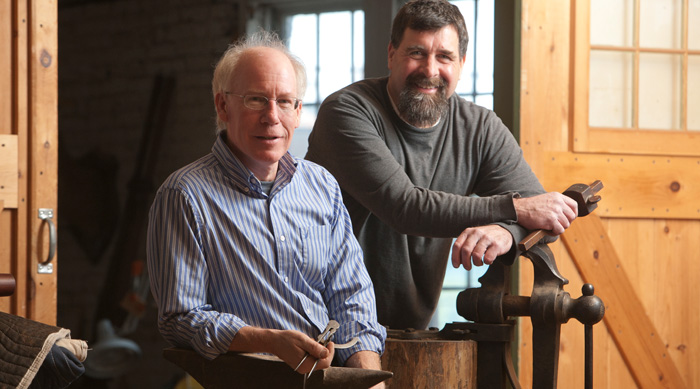 Our deep passion for the history of American furniture, and knowledge of both its form and function, is what drives our desire to painstakingly recreate timeless bench-made furniture.
We use only the best grade hardwood, employ mortise and tenon joinery, and use hand cut dovetails. We use no automated joinery techniques, and never, ever, any plywood. All carving is done by hand, and we have been sought out by clients around the country for our highly specialized hand-rubbed finishes. We can match the color and finish of an existing object, or create a unique blend to suit a client's individual needs. Then, we finish with the highest quality brass hardware available, from Londonderry Brasses.
We have been recreating pieces for clients for more than 25 years, and are proud to label, sign and date each one. And that's why we have continually been rated among the 200 Top Craftspeople in America by Early American Home Magazine. And are engaged by renowned museums like Winterthur Museum and Old Salem Museum and Gardens to partner in their replication projects. Our knowledge also makes us a trusted authentication resource for auction houses like Sotheby's and Christie's.