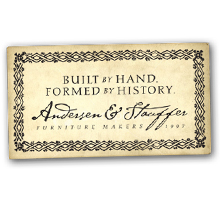 Short Family Dressing Box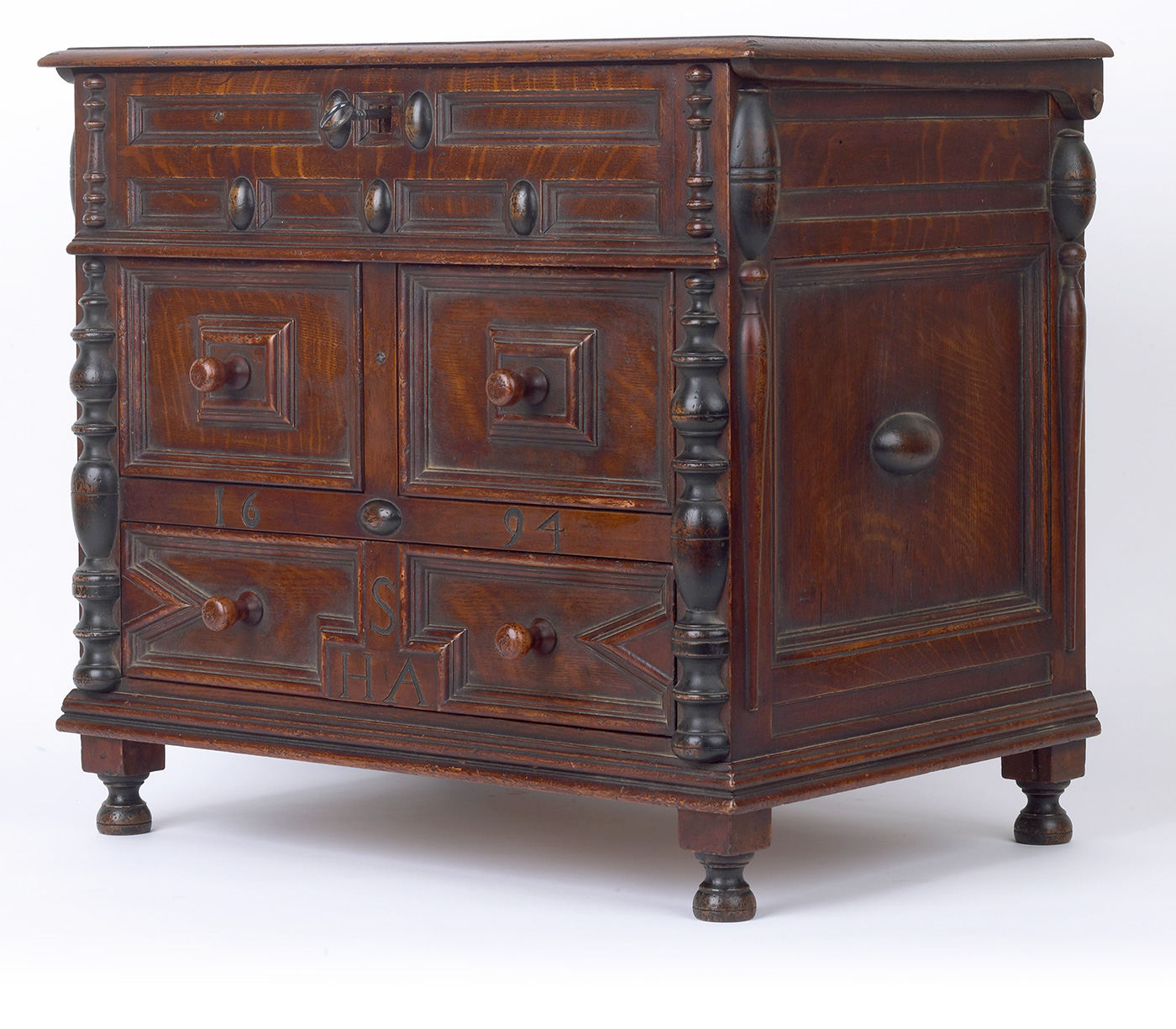 This complex dressing box with fitted interior is dated 1694 and was made as an acknowledgment of the wedding of Henry and Anne Short of Newbury, Massachusetts. Interesting features include a looking glass, secret drawer locks and a hidden drawer.
19 1/2" high, 19" wide, 13 1/2" deep.