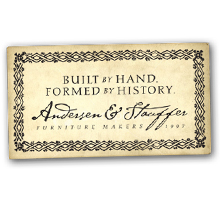 Tom Stauffer
Loves nature. Loves furniture. Loves to talk.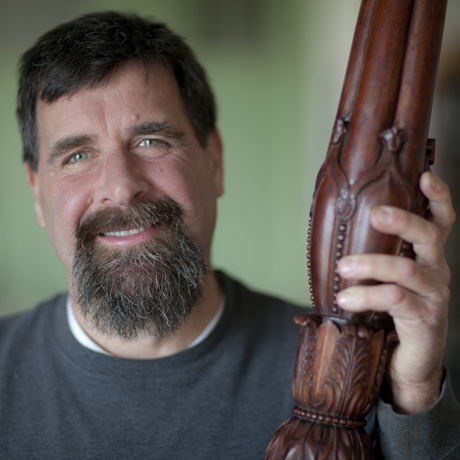 Tom started his craftsman career working in another medium altogether: by learning the pewter ware trade from his father.
A lifelong resident of Lititz, Pennsylvania, with roots that go back for many generations, Tom did his fair share of exploring the country — and other career options — before settling into his current calling.
After school, he embarked on a road trip to Alaska to be a logger (and only got as far as Seattle before homesickness got the best of him.) And he did a brief stint with architectural millwork before turning to furniture making.
An active outdoorsman, his love of wood and other natural elements infuse his work. His passion for the craft combined with his top-notch technique make him a sought-after public speaker and woodworking demonstrator.
He lives in Lititz with his wife Cindy, their three children, and lots of boots covered in sawdust.